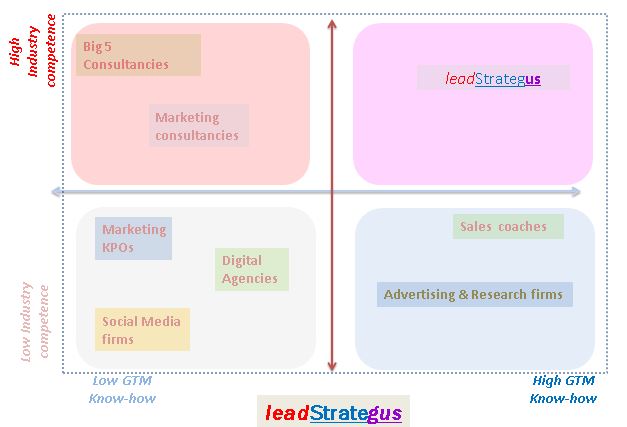 Why Us?
Expertise – We live, breathe, & swear by B2B GTM
Competence – We have been thriving in the finer details of B2B strategy, sales, marketing & tech for the last 18 years
Trustworthiness – We  will not make any promises we can't keep
Our Heritage
Kingshuk - was previously Head Marketing for Amazon Web Services India with a heritage of progressively senior responsibilities across Marketing, Strategy & Business Development deliverables across organisations like SAP, Oracle, IBM, Gartner, KPMG, Pluralsight, IMRB & naukri.com.
Have strong domain knowledge & network: frameworks, processes,  partners – we can hit the ground running.
Highest levels of integrity – What You See Is What You Get
Next Steps...
The only thing we bother about is how our advice & actions make a material difference in your work-life. We don't care whether you are  an intern in a small company or a startup of 1 or a CEO of mid-sized firm or a Chairman of a Fortune 100.
We will be more than happy to share with you on how as a strategist, marketeer, salesperson, or a product visionary - you can be successful using Sales &  Marketing. Get in touch!